BPM HVAC - Annual HVAC Maintenance Program
A maintenance program to keep your Furnace and Air Conditioning in tip top condition.
Our HVAC Maintenance Program Includes:
• 20% Discount on All Labor & Material Required for Non-Covered Repairs
• $20.00 Discount on all Travel & Assessment Charges
• Customer Referral Program
• 100% Satisfaction Guarantee
• Priority Service in the Event of Equipment Failure
Air Conditioning or Heat Pump Systems
• Check Operation of Thermostat
• Check & Clean Condensate Drain
• Clean & Check Condensation Pump
• Check Electrical Connections
• Inspect Compressor Contactor
• Check System Line Voltage Levels
• Confirm Compressor Electrical Amperage
• Visually Inspect for Refrigerant Leaks
• Check Outdoor Coil
• Check Outdoor Fan Motor Bearings
• Check Reversing Valve Operation
• Check Indoor & Outdoor Expansion Valves
• Measure Evaporator Temperature Drop
• Check Supply & Return Static Pressures
• Check Indoor Coil
• Lubricate Motors as Required
• Check Operation of Thermostat
• Check Condition of Burners
• Check for Flue Gas Leakage
• Check Heat Exchanger
• Check Operation of Vent Dampers
• Check Operation of Inducer Motor
• Measure Furnace Temperature Rise
• Check Burner Ignition System
• Check Operation of Heating Elements
• Check Electrical Connections
• Check Indoor Blower
• Check Belts
• Lubricate Motors as Needed
• Confirm Safe Levels of Carbon Monoxide
• Install Owner Supplied Air Filter
Which HVAC Services Can We Help You With?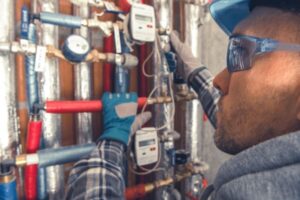 Terms, Conditions & Exclusions
We cannot guarantee that your heating & cooling system will not break down while covered by this membership agreement.
This is not an insurance policy. It does not provide property damage coverage nor protection for indirect or consequential damage, such as excess fuel or electricity consumption.
No refunds will be provided for maintenance that is not performed.
Keep Your Home Comfort System Operating at Peak Performance.